ARE YOU SICK OF PLANNING EVERY SUNDAY AND WANT YOUR WEEKENDS BACK?

As an elementary music teacher, are you...
Tired of creating lessons plans every week?
Not sure how to really use or orgranize the resources you've accumulated?
Lacking resources or materials and don't know where to start?
Overwhelmed trying to use various online curriculum?
Acculumating stand alone products and templates but don't know what to do with them?
Wanting to create an equitable environment for your students but just need help?
Trying to figure out ways to assess your students?
Struggling to create classroom management strategies that work for YOUR students?
Wanting support of other music teachers and a community who gets what you're going through?
Then, HARMONY is exactly where you need to be.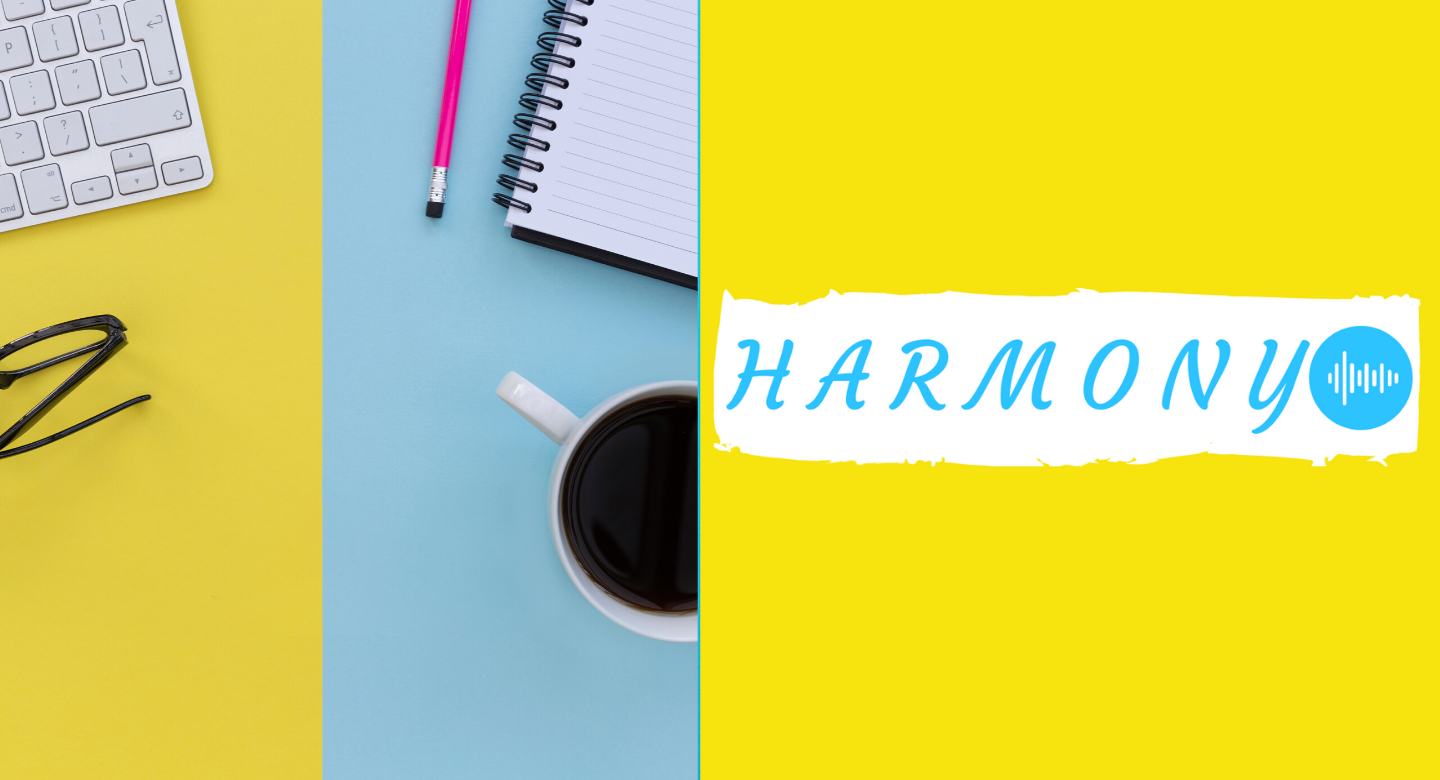 SEE WHAT OTHERS ARE SAYING...
"Sat down today to really get acquainted with HARMONY and plan out August, because I'm leaving for Orff level 1 in a week. Holy cheese balls. I'm going to have August completely planned by the end of the day today. Last year (my first year), I NEVER was able to plan more than a week in advance and was so overwhelmed. This is such a game changer and I would highly recommend HARMONY to any elementary music teacher."
-Katie Holbrook- HARMONY member
"Thank you Jessica! HARMONY looks amazing. I really appreciate all the hard work you have put into your site. I already feel more inspired just having watched a few of your videos."
-Philippa Greenwood-HARMONY member
"Joining HARMONY is a no-brainer for someone like me who wants a community of teachers who are in the same boat - feeling a little overwhelmed with all the lessons, planning, extra-curriculars, and admin work. I especially like the success path, which helps you figure out exactly which actionable steps you should take, depending on whether you're burned out or doing ok, or somewhere in between. "
-Justin Hockey- HARMONY member
After enrolling, you'll see the success path: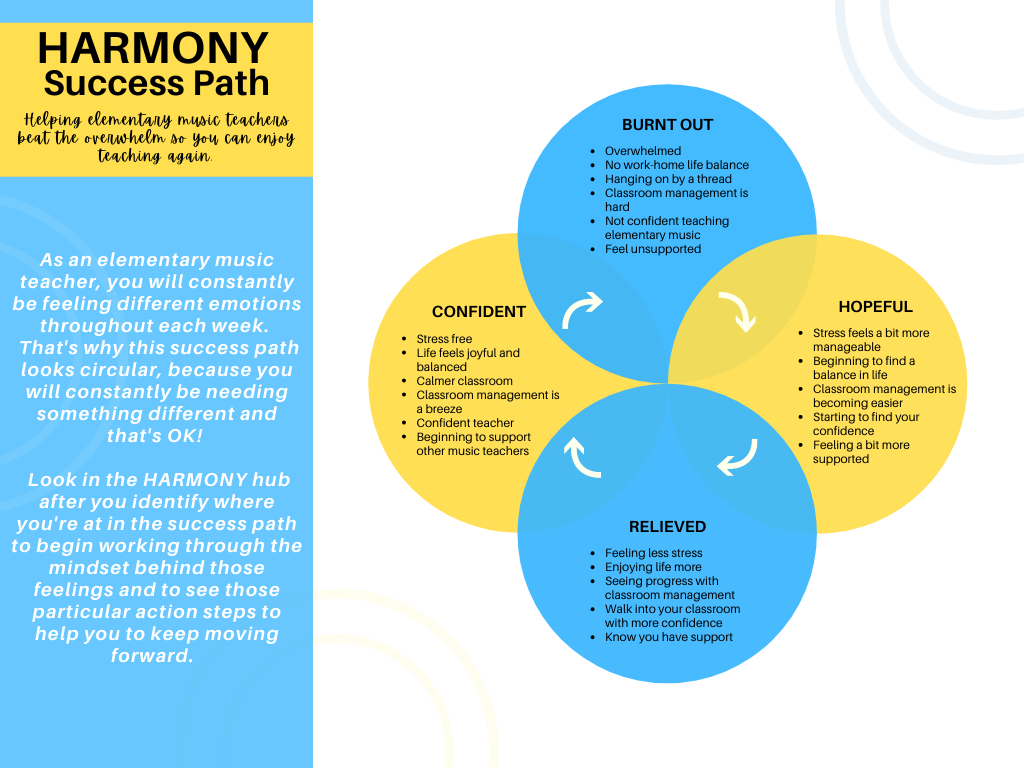 HARMONY was created to help you go from feeling burnt out to confident as an elementary music teacher. Every teacher's journey is different and yours won't look like anyone else's. That's good news though, because your students need the unique and one of a kind music teacher that you are.
The success path will help you to identify where you're at right after becoming a member. Then, you'll be guided in the stage you're in and what to access in the membership site FIRST so you can gain forward momentum. After enrolling, you'll see the different categories (courses) to meet you right where you're at.
Just like your students have different learning styles, the same goes for you as a music teacher. That's why in the membership site, you'll see content provided in video, audio, and PDF format that is all completely downloadable and easily accessible from any electronic device.
Not only that, you'll be able to consume the content how YOU need it. You'll be supported with teaching topics, specific teaching content, planning resources, full editable lesson plans you can teach, and ideas for teaching virtually and on a cart.
Here's a breakdown of what you get as a member
EACH MONTH YOU'LL GET...
Week 1: Mindset Facebook lives with Jessica
I'll dive into the topic of the month and discuss member questions as well as speak to any mindset blocks I see coming up that month. If you're not on Facebook, the replays are put right into the membership site and the members only podcast.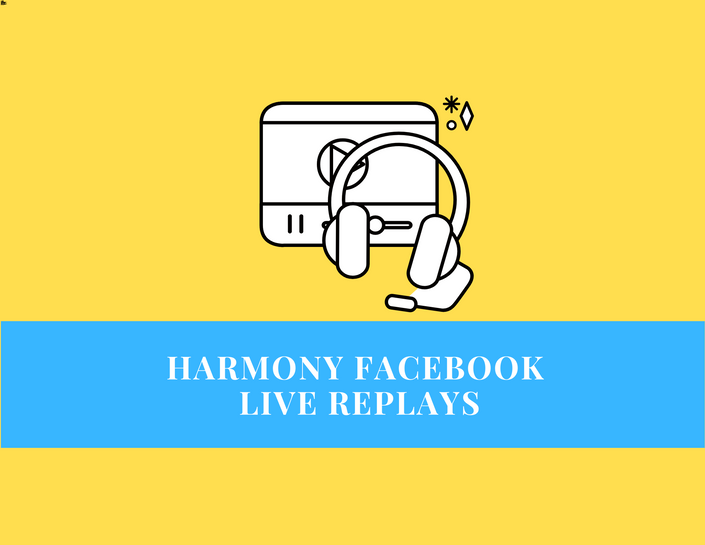 Week 2: Accountability week
You'll meet with your mentor on Monday, accountability group on Tuesday, and on Thursday will come to the member call. This is your chance to process through the topic of the month and to ask any questions about your personal teaching situation.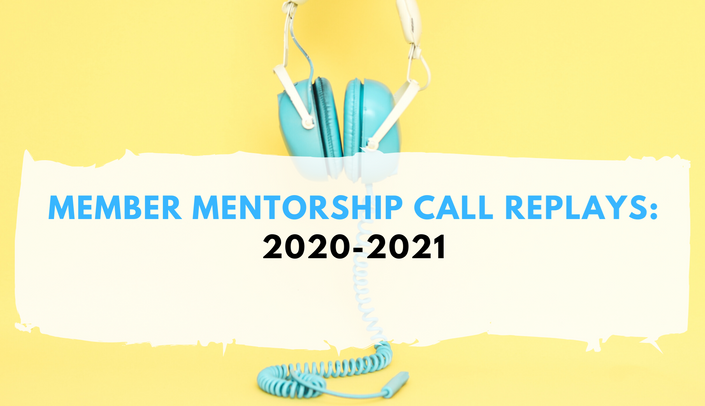 Week 3: Lesson plan pack
Every pack contains an entire month's worth of lessons to teach to K-5th grades. The plans are completely editable, have a lesson plan pack full of information for classroom management, detailed lesson instructions, modifying the plans for virtual or on a cart teaching, and much more.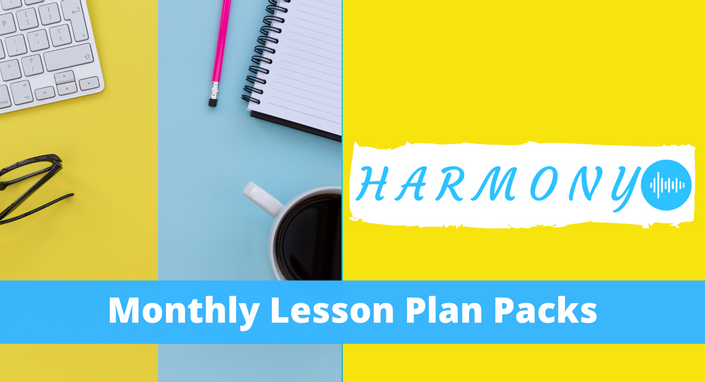 Week 4: Implementation week
This is the week that no new content is thrown your way. You'll get to catch up on any of the month's content you may have missed, ask questions to other members, or get to work planning and implementing the lesson plans and other content.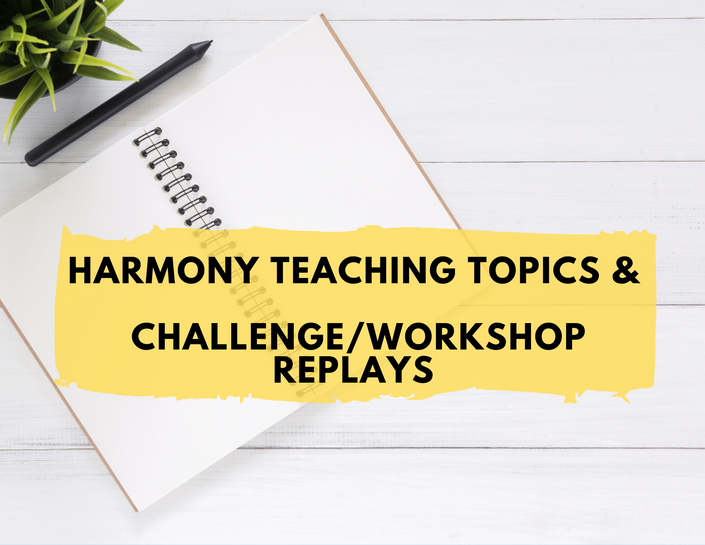 Week 5: Bonus resource or training
There are a few month's that have 5 weeks. During this week, you'll get an extra resource, video, or challenge to help spur your forward.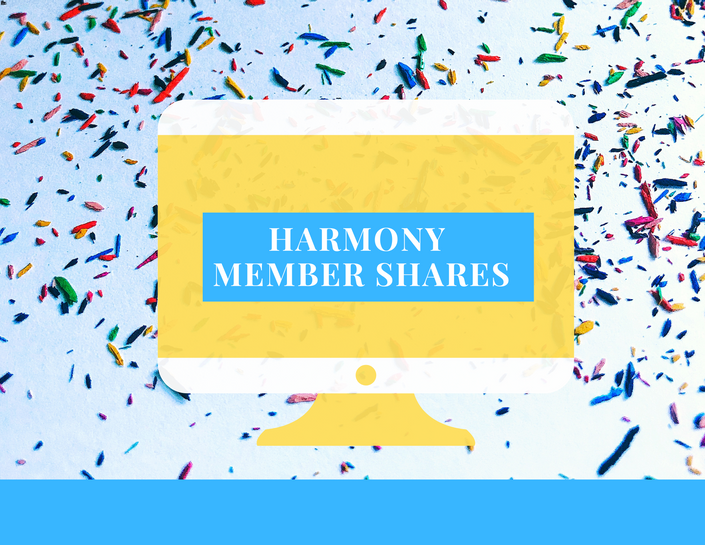 AS A MEMBER, YOU'LL ALSO GET...
➡️Weekly email support and updates about what's happening in HARMONY
➡️Access to core content that includes:
a success path to help you go from overwhelmed to confident

short video trainings

PDF resources

Action steps to help you move forward with where you are right now
➡️A full K-5th curriculum map that will be easy to follow all year long and helps guide you in what to teach each 9 weeks
➡️Access to the HARMONY calendar so you never miss a thing
➡️Bonus resources including a lesson planning calendar and lesson plan tracker
➡️Digital resources for teaching and your classroom
➡️HARMONY member share videos
➡️Video lessons taught by Jessica that you can use with your students or leave with a substitute teacher
➡️A members only podcast with every Facebook live, member call replay, and solo episodes by Jessica

➡️Access to every challenge and workshop that aren't available to the public
HEAR MORE STORIES FROM HARMONY MEMBERS:
Frequently Asked Questions
How long do I have access to HARMONY?
After enrolling, you have unlimited access to HARMONY for as long as you're a member!
Can I use a school purchase order?
Yes! If you want to enroll with a purchase order, you can enroll by emailing me at
[email protected]
and I'll give you the details about how this works and will help you enroll!
Can I un-enroll and rejoin?
Absolutely! There are members that leave and come back later for a variety of reasons. With that said, the price is always subject to change and you may not get to pay the current price you're paying at the time of cancellation.
Do you give any discounts?
If a group of 5 or more teachers from your district enrolls, you'll get a group discount. Also, if a district purchases HARMONY for music teachers to use, a group discount will be issued as well.
What if I want to upgrade to a one time payment option?
If you decide you're wanting to switch from one plan (monthly or annual) to the other, just shoot me an email at
[email protected]
and we'll get you set up.
Do you offer scholarships?
I do offer a limited amount of partial scholarships on a case by case basis. If you want to apply for a scholarship, you can do so by emailing me a
[email protected]
Are the lesson plans based on a particular teaching philosophy?
The lesson plans were created from several different teaching philosophies including Orff, Kodaly, Dalcroze, and others. The curriculum map is laid out in that way as well. If you lean more towards one philosophy over another, the lesson plans are completely editable and you can add or take away anything based on what works for your students and your teaching style.
If you're wanting…


… To have balance in your work and home life, while having more time to enjoy teaching and actually living life …

… To get done for you lesson plans and ongoing support so you stop feeling frustrated in your teaching life day in and day out ...
...To actually enjoy teaching music and finding your creativity again and free up time you spend planning...


You're ready for HARMONY!